Thank You For Reading Our Genuine and Verified Testimonials
Welcome to Aesthetic Facial Body Plastic Surgery's Patient Testimonial Page! Dr. Philip Young and Dr. Rikesh Parikh have one main goal in mind. We want to take care of you like you were one of our closest friends and family. Here is our mission statement: "We are facial and body plastic surgery experts who set ourselves apart with our passion to get the best and most natural results through the fusion of traditional thoughts with innovation and thinking outside of the box. Our mission is to put all of our love into the procedures we do and take care of people as if they were our closest friends and family. We want to deliver unwavering quality care to improve people's lives through Facial Body Plastic Surgery and the YoungVitalizer."
Dr. Parikh's Testimonials
Note: Individual results will vary. Images do not constitute a promise or representation of any particular outcome or experience.
"After months of consideration and much internet research, I decided to have labiaplasty surgery. I was understandably nervous but from the moment I walked into the office, I knew I was in the right place. Dr. Parikh answered all of my questions and listened attentively to my concerns. HIs entire staff is absolutely wonderful and they made me feel relaxed and comfortable and as if my expectations being met were of their utmost concern. Dr. Parikh is incredibly talented and professional and his caring attitude is beyond anything I've ever experienced with any other doctor. It has been six weeks to the day since I had my surgery and I couldn't be any happier with the results. If you're considering this or any other form of cosmetic surgery, I would highly recommend Dr. Rikesh Parikh and his amazing staff." - T.R.
"I have to share my among experience being a patient of Dr Parikh. After experiencing a breast reduction surgery that left me extremely disfigured with very large keloid scars, I almost gave up hope of ever feeling beautiful again. Dr Parikh performed a miracle removing the scars me treating the area. I run a non profit organization and do not have insurance and he did not turn me away. He performed the surgery pro bono! He is amazing! And truly cares about the outcome. If you are considering having any work done, please let Dr.Parikh be your surgeon.I promise you will be so thankful you did!!!!!!

He is very caring!!!

Nikki G"
"Like most moms, I had some post-pregnancy image issues that needed some professional attention. After doing a thorough research and interview process, I met with Dr. Parikh and his staff. My first impression was I had found my doctor and didn't need to search any further. I immediately felt comfortable with Dr. Parikh's practical and down-to-earth style. His first rule was safety first and then proceeded to provide a most appropriate and sound plan for my specific needs. After my procedures, I was extremely satisfied with the results. I look terrific and feel great only weeks post-surgery. Dr. Parikh is an expert in facial body plastic surgery and his attention to detail, safety, and the needs of each patient is what makes him stand out from the others. If you have image issues like I did, I would highly recommend that you seek a consultation with him and meet his very talented and professional staff ASAP." - V.Z.
"Dr. Parikh is the most patient and down to earth plastic surgeon. He has done my botox and augmented my breasts. I am always so happy with my results. Even with traveling out of state, Dr. P and his staff make everything so easy. I recommend him to all my friends and family." - B.C.
"I saw Dr. Parikh a couple weeks ago to repair my earlobes on both ears and I couldn't be happier with the results. My earlobes were damaged from wearing heavy earrings and it's something that I have been wanting to take care of for over a year now before it got any worse. Although it's a minor cosmetic surgery compared to others, I was still pretty nervous about having surgery. Dr. Parikh was incredibly friendly and professional and outlined the risks (although minor) associated with the healing process. I really appreciated knowing what to expect and being able to make an informed decision. The surgery went very smoothly and so far I've been healing just fine. I am so relieved that I will finally be able to wear earrings that I want to wear within a couple months. The entire staff at Aesthetic Facial Body Plastic Surgery made me feel very comfortable and welcome to discuss other potential procedures. I've already referred Dr. Parikh to my friends and encourage anyone to have a consultation." - M.P
"I was fortunate enough to meet Dr. Rikesh Parikh! Although being only 38, I was blessed with facial aging early. Dr. Parikh recommended a small amount of botox to clear the forehead and eye lines that joined me with motherhood. I was nervous as I didn't want to look "frozen" but he was very honest and reassuring of the anticipated results. The procedure was seamlessly pain free and within a week I looked several years younger. Not only were my lines gone, but he arched and lifted my eyebrows giving me an ageless look. Several people have complimented me, but nobody has suspected I've had any work done. I can't thank Dr. Parikh enough. Who knew, that something so simple would change my life. I will definitely be returning!" - M.W.
"Dr. Rikesh Parikh is one of the best doctors in the NW! He did a Rhinoplasty for me about 2 weeks ago, and it looks TOO perfect. I recommend everybody to go to Dr. Parikh for facial and body surgery. " - C.M.
"We had a fantastic experience with Dr. Parikh! We found ourselves in the ER with my 2.5 year old daughter after she fell and cut her forehead. We chose to have a plastic surgeon do the stitches and, thankfully, Dr. Parikh was already at the hospital and came down within 30 minutes to help. My daughter was, understandably, nervous (as were we- this was our first ER trip for a kid), but Dr. Parikh was very calm and confident, but also very personable- which was comforting to all of us. He did a fantastic repair and my daughter was even excited to go back for her checkup. Dr. Parikh is knowledgeable, easy to trust, and accommodating! I will definitely keep his card in the (hopefully unlikely) case that we find ourselves in need of a plastic surgeon again!" - J.K.
"I had a large basal cell cancer spot removed from my forehead and rather than have the dermatologist do the reconstruction I wanted a plastic surgeon to do it for better results. Thank God I chose Dr. Parikh. Dr. Parikh and his staff were the kindest and most thoughtful medical team I have ever dealt with. Not only are they highly professional but they took a sincere interest in me and my results. Julie was absolutely fantastic and kept me relaxed the entire time. I would highly recommend Dr. Parikh for anyone considering cosmetic or reconstructive surgery." - P.P.
"Dr Parikh and his team have been absolutely amazing to work with from start to finish! I was very nervous and Dr Parikh and his team were very comforting. One of the most comforting things is that he actually cares about his patients, and their overall well being always comes first. He is truly a perfectionist, and aims to get the most natural results possible, which I love! I will definitely be back to him for any of my future procedures. I highly recommend Dr Parikh!!!" - K.N
"Just a few words about Dr. Rikesh Parikh. He was called in to Overlake Hospital to assist on a surgery on my wife's thigh. He's the most caring and compassionate doctor. He even drove 20 miles to see my wife in the rehab center, where she was for over a month, to make sure her wound was healing properly.
Dr. Parikh has the most infectious smile and laugh that is truly sincere. There was always time for any questions that we had and never felt rushed. We feel very lucky to have had Dr. P assigned to my wife's surgery, and can't say enough wonderful things about him. We recommend him to anyone. " - J.H.
"He seems so sweet, really friendly and always listen to what I need. He explained the process well to help me totally understand. I would rate 10 stars if available. I highly recommend Dr Parikh to anyone who wants to change their life. " - H.N.
"Dr Parikh's procedures rate 5 stars ranking in giving a younger and natural appearance." - L.T.
"Dr.parikh and his team are such a professional and committed group with high aesthetic criteria. He is definitely the best one you are looking for." - Z.X.
"Dr. Parikh has been very caring and has demonstrated that he was more concerned about my overall health as his first priority. I have been very happy with my results so far and plan on returning for further work. We talked to a number of doctors before we selected Dr. Parikh and believe that he represents a wonderful choice based on his skill, personality/bedside manner, cost, and experience. I strongly encourage anyone considering plastic surgery to do your research and schedule a consultation with Dr. Parikh. You will be happy you did!" - N.J.
"Dr. Parikh was on call on a busy Saturday night in December when my 10 year old daughter needed stitches in her forehead. We waited not long at all which was a pleasant surprise for an ER. He was patient and kind and put my daughter at ease all they way through. He was kind to the ER staff too which was great to see, even when they didn't have the sizes of sutures he asked for. He made an immediate connection with my daughter and me and handled a stressful, unplanned situation wonderfully.
These are the words of my daughter:
"Dr. Parikh is gentle. I was scared but he made me feel more comfortable. If I said ouch he would try another spot so he didn't hurt me. He told me what he was going to do first, and was slow and patient. I am so happy he gave me stitches and lined up my eyebrow again so I can barely see the cut. In his office they were really nice when I got my stitches out. I will have him do my stitches again but I hope that doesn't happen!"
We were very pleased with the treatment and service we received with him and his practice. As a parent I have never had any services from a plastic surgeon, but I had such a great experience with Dr. Parikh and his office staff that now have an appointment in a month with him!" - J.L.
"My first visit to Aesthetic Facial Body Plastic Surgery was for lip augmentation and I've never done that before. My lips turned out so good that I decided to do additional change to my body and it was a big del for me. I felt very comfortable to talk about breast augmentation and I scheduled a follow up appointment right away. Staff was very kind, helpful and friendly. It's been a week since I've done a breast augmentation (my surgery was on 12/22/2015) so I'm still bruised, but there is virtually no pain and I can already see that I will love it! I want to thank you all for being so kind, caring and professional. Dr Rikesh Parikh is amazing." - T.S
"I met with Dr. Parikh for a consultation about having the kieloids on my ear lobes removed and ended up having the surgery that day. Dr. Parikh, as well as the entire staff at Aesthetic Facial Body Plastic Surgery we're professional and very nice. Dr. Parikh went out of his way to take care of my procedure in a kind and timely fashion. I would highly recommend him to anyone." - K.K.
"Dr. Parikh is the most kindest, genuine person you could possibly meet. From start to finish of my procedure he and his staff were so attentive always treating me with so much care, as if I were his one and only patient, I truly felt that special. Dr. Parikh is an outstanding surgeon I am more then satisfied with my procedure and will definatly have all my future procedures done with him only, I feel much comfort in knowing that." - J.B
"Wonderful staff and Dr. Parkikh made my 3/4 inch gauged ears look like they did before I stretched them. I highly recommend Dr. Parikh and his office if you are looking to have an otoplasty procedure or any other corrective surgery done!! Special thanks to Michelle for helping me with every aspect of the procedure!!" - K.D.
Botox & Filler "I have done a lot of research and have spent a lot of time deciding what type of procedures I wanted to have done before I chose Dr. Parikh. I have wanted to "freshen up" my face and not look so tired all the time. From the moment I booked my appointment with michelle, came in for my consult and ultimately my appointment for fillers and botox, I was blown away by the whole experience. Michelle was super friendly and helpfull and Dr. Parikh was awsome. Down to earth, really patient and answered all my questions. He took me step by step through what was happening and made me comfortable the whole time. The results, AMAZING! This guy knows what he is doing! I highly recommend at least making the time to go in for a consult if you are at all considering any type of enhancements. I will definitely be returning to their office and telling all my friends. Thank you Dr. Parikh and staff, you were great and I am so happy! Alicia" - A.W.
Scar Revision "Dr. Parikh did a miraculous job on repairing a large gash in my forehead. I was a trauma patient taken to the OR and they wouldn't let me see my forehead, because the cut was so bad. Dr. Parikh was on call at the hospital on the night of the accident and I was lucky enough to have been paired with him. From the second he walked in I felt instantly comfortable with him and his medical advice. I have been under the knife several times with some very well known plastic surgeons and I would recommend Dr. Parikh over any of them. I wouldn't hesitate to have ANY procedure done with him in the future. I would recommend this surgeon to anyone looking for a good result. " - M.F.
Breast Augmentation with Silicone Shaped "Gummy Bear" Implants "Dr. Parikh performed my breast augmentation with 375 CC "gummy bear" shaped implants and I am so happy with the results. His technique gave me the natural looking results I wanted. He was very honest and straight forward with all aspects of the procedure and did not just tell me what I wanted to hear. Even with me having to travel out of state, Dr. Parikh and his staff made the whole process so easy, and I will be recommending him to all my family and friends." - B.C.
Arm Lift, Thigh lift, Liposuction "Dr. Parikh and his entire team are consummate professionals. They guided me through the whole process with such amazing ease. During the original consultation they thoroughly prepared me for my procedure. I researched online brachioplasty and was concerned greatly about the scarring. Wondering whether it would be worth the heavy arms that my mother so generously passed on to me verses having the scars. Dr Pareeks attention to detail was amazing. He was constantly checking in with me every day for the first week after the surgery. After only four weeks my scars can hardly be seen. I highly recommend dr Pareek and The wonderful staff at the Aesthetic Facisl Body pals tic Surgery clinic" - S.H.
Gynecomastia, liposuction, and Rhinoplasty "Dr. Rikesh is absolutely amazing! He has an amazing personality and is very kind! I felt very comfortable with him and sharing my issues with him. If I needed to talk to him, he would bend over backwards to talk to me and answer all the questions and concerns I had. I was privileged to have had Dr. Rikesh as my surgeon. He listened to everything I wanted and took very good care of me. The results are amazing! My experience with him was wonderful and I recommend him to all my friends and family!" - J.L.
Transgender - Gummy Bear Breast Augmentation "My experience with Dr. Parikh and his entire staff was nothing short of amazing! From the first moment I met with him I realized that I was in the care of a professional who took great pride in his work and took into account all aspects of my personal well-being in assisting me to reach my personal goals. He addressed all of my concerns from the initial consultation, to the day of my surgery, and throughout the duration of my post-operative recovery. His personal commitment to my needs was first and foremost in every instance. He provided me with all pertinent information regarding my procedure and openly discussed all associated risk factors ensuring that I was making an educated decision to proceed while maintaining realistic expectations throughout the entire time I was under his care. Dr. Parikh's attention to detail is second to none and his personal commitment to his patients is undoubtedly equal to his professional competency as a health care professional. I am thrilled with the results of my procedure and have a newfound boost of confidence that I thought was unachievable. I would highly recommend Dr. Parikh and his amazing staff for any of your aesthetic or surgical needs!" - L.S.
Breast Augmentation Silicone "Dr.Parikh and his staff are the best! This was my first surgery ever and they are the nicest, most professional people I have ever met:) they take time to answer and questions or concerns you might have and make you feel comfortable and are there for you if you need them! :) It's been about 4 weeks since my surgery and I love my results! I would highly recommend Dr. Parikh and his staff :)" - M.H.
Hair Transplant "This was my first procedure done by Dr. Parikh and he is just amazing. From start to finish he showed that he care, not only about how I wanted to look, but in helping understand what needed to happen to get there. Both he and the staff showed compassion during the 4hr operation (I was not sedated), constantly checking in to make sure I was comfortable and not in pain. I'll defiantly be back!" - G.M.
Fillers and Botox "I had Botox and fillers done with Dr. Parikh and Kristina the RN. He said that it wasn't going to hurt when he did the injections and I thought he was kidding, but it really didn't hurt! The numbing lotion was amazing instead of numbing injections which I've in the past at other places and were painful. It was so sweet of him to guide the nurse Kristina while doing the injections. Botox here is different than the Botox that I've done previously at other practices. You all seem very educated and know exactly where to put the Botox to make it work perfectly. He made me feel as comfortable as I do with Dr. Young AKA Dr. Cutie. I've been a patient with Dr. Young for many years (8) and I think they are a wonderful team together. My results are great and I will continue to come back to these kind people for any of my future needs. They really feel like my second family and I couldn't be more grateful to have found them." - C.M.
Breast Augmentation with Silicone Implants "Dr. Parikh has an incredible way of comforting, listening, and genuinely caring about his patients. From my endless questions at the beginning and through the healing process he has taken the time to contact me during his work days or even after hours to answer my questions , concerns and progress. He is extremely knowledgable and skillful in his profession and very honest and earnest in finding the right solutions for his clients. I am extremely happy with my results. Part of my appearance that I had struggled with for a lifetime has all but disappeared and I feel more confident and sexy at 43 than I ever have. I was very scared and torn about the decision to have surgery but thankfully with Dr Parikh and his staff being available to take the time they did to go over all available options , listening to my personal expectations, and then evaluating and measuring my body to determine my potentially best results.. Well I soon realized I was in the best of hands and had peace about moving forward. Their attention and care for me throughout the process made this one of the best decisions I've ever made. He gets my highest recommendations, as Many referrals as I can direct and my heartfelt gratitude and respect. Thanks Dr P!" - D.B.
Hair Transplant "Dr. P has great care, he explained everything very carefully, great pain management and after care, ensures customers satisfaction, lots of follow up. Great staff also, all very courteous and highly professional" - R.A
Breast Lift with Silicone Implants"I loved my experience with Dr. Parikh and his highly professional team. I got exactly what i asked for and I'm more pleased then what was even expected. They make you feel comfortable, and are fun and real to talk to. Highly recommended, plus he's a perfectionist" - B.B
Breast Augmentation with Saline Implants "Dr. Rikesh Parikh is such a flawless surgeon. He performed a standard breast augmentation procedure on me 6 weeks ago an they look so amazing and natural. We used 400 CC saline implants and achieved the exact size, shape, and feel that I wanted. I went from a high A cup to a High C cup. I couldn't be happier with how throughout Dr. Parikh was during our consultation, surgery day, and post operative care. He's very honest and makes you feel as comfortable as possible during the whole process. He even gives you his personal cell phone number, in case you have additional questions or concerns following the procedure. I would recommend him to any person looking for precise results and a smooth process/experience. My closest family and friends have also had procedures done by Dr. Parikh and they've all had impeccable results. I'm more confident, I feel like a new woman, and I love my body! Thank you Dr. Parikh and Aesthetic Facial Body Plastic Surgery!!" - M.P
Breast Augmentation with Saline Implants "Dr. Parikh and the staff at AFB plastic surgery where beyond amazing during my surgery and time with them. Being as it was my first surgery ever I was nervous going under the knife and Dr. Parikh made everything so comforting and was completelying wonderful during the consultation and meetings and even the day of the surgery. I absolutely love my results, they look and feel so natural and it is exactly what I wanted. Can't thank him enough the confidence he has given me and I would and WILL go to him continuously with any other procedures I may need. Highly recommend to anyone that is looking for a good plastic surgeon!! Thank you so much Dr. Parikh and staff!" - M.F
Earlobe Repair "Michelle & Dr. Parikh are so genuine and made me feel so comfortable. I had a small ear lobe procedure done and it was perfectly done to match the other side." - A.S
Rhinoplasty: I made the decision to have rhinoplasty surgery by Dr. Parikh and am extremely happy with the results. He really listened to what my ideal end result would be, but was also very honest about what I can expect instead of just saying yes to me and risking me not getting results I wanted. This was because my rhinoplasty was complicated so I appreciated him taking the time to talk and explain things to me, and really listen to me. It turned out great and I am so pleased with how I look now. He didn't just fix my nose but also made sure that the shape still worked with my face. He really cared that I was happy with my results and made me more comfortable with the whole process. The entire staff at the office was great too - everyone was so nice and welcoming. I've always wanted to have surgery but never really thought it would be something I would do, but I am so happy that I made the decision to do it. - KW
Breast Augmentation Shaped Silicone Implants. "Dr. Parikh has done a wonderful job on my breast augmentation! I explained to him that I was going for a natural look and that is exactly what he gave me. He recommended the anatomical shaped silicone implants which looks more natural and fits my body type, and I couldn't be any happier! I would definitely recommend him to any one of my friends or family anytime! Thank you Dr. Parikh for helping me look fabulous! " - J.Y.
Breast Implant Exchange to Silicone with Breast Lift & Liposuction Belly. "If you're looking for a surgeon who is honest, has impeccable attention to detail, and very skilled, Dr. Parikh is your surgeon. He performed a breast implant replacement and breast lift, along with liposuction on my abdomen area. I'm very excited about the results. I didn't have one second of anxiety or concern. He listened to my to all of my questions and desired outcomes. I was at ease the moment I chose him as my surgeon. I would recommend him to anyone and everyone, and I would definitely go to him again. He's a class act." - L.D.
Rhinoplasty. "I turned 61 years old in March of 2015. My Facebook friends had a contest to see who had the funniest prom picture, and we put them all online. I didn't win funniest, but I did win "Most Changed" (or at least to me it was most changed). My nose had gotten bigger and droopier over the years until I didn't even look like that prom photo. 
Enter Dr. Parikh. He is a very friendly, outgoing man with a way of putting you at ease. I soon found myself telling him about how sad I was that my nose had gotten so much bigger and that is was distressing to me to envision the future with an even larger one. We sat down to talk about my expectations and the reality of what I could expect.
After the surgery, Dr. Parikh called or texted me nearly every day to ask about my progress and comfort. One week later, he took off the splint -- Wow, it was my old nose again! Maybe even better since, he reduced the bridge width too. I could also see improvement in the width and length of the tip. 
I'm not going to tell you it was a piece of cake. Would I do it again? You bet, especially with Dr. Parikh! I've had many surgeries over the years and never had a better feeling about my doctor. 
Friends have started commenting that I must have lost weight. Hah! 
I would highly recommend Dr. Parikh for any surgery you're contemplating. He's truly a nice man and an artist with faces. Thanks again Doc!" - M.J.
Arm Lift - Liposuction & Brachioplasty. "From the moment I met Dr. Parikh, I knew I was in good hands. He was warm and engaging, and he listened to my concerns. He explained the procedure (arm lift) to me in such a way that left no stone unturned -- he covered every step in detail and addressed my pain management concerns. The surgery was such a success that I immediately referred him to my friend's daughter, who was looking to get a mini tummy tuck. I am so grateful to Dr. Parikh for, not only, his outstanding work but his caring demeanor as well. I am willing to fly from Nashville to Seattle if ever I need cosmetic surgery again." - R.D.
Breast Augmentation Round Silicone Implants. "Dr. Parikh is wonderful, I couldn't of asked for a better surgeon. He made me feel comfortable about my procedure and made sure I was happy with the results. He is extremely meticulous with his work. I would recommend him to anyone." - B.W.
Breast Augmentation Round Silicone Implants. "I am a perioperative nurse and have had the pleasure of working with a number of surgeons. So when choosing the surgeon I wanted for my procedure, I knew that I wanted Dr. Parikh because I have seen his amazing work for myself. Dr Parikh performed a bilateral breast augmentation on me, and I cannot say enough nice things about him. Not only did he do a wonderful job on my breast augmentation, but his bedside manner was outstanding. He is a great surgeon and a wonderful person. He was in constant contact with me post-op, making sure I was recovering well. After surgery, I had absolutely no bruising that I could see. The pain was also very minimal, and I was able to return to work light duty after 6 days. I am in love with the way I look now! If I had to do it all over again I would not change a thing. Dr. Parikh was able to give me exactly what I wanted and I am so happy with the way my breast look now. Thank you so much Dr. Parikh for such an amazing job!" - L.B.
"When looking into an abdominoplasty and possible lower body lift, I had several criteria that I looked for in a surgeon. It was important to me to find a doctor that was highly recommended, was known for great skill, graduated from a top tier medical school, and had their surgical training from a prestigious medical university like Vanderbilt. After consulting various top doctors in my geographic area, I selected Dr. Rikesh Parikh. I found that he demonstrated a meticulous surgical technique and produced natural looking results. Finding a surgeon whose aesthetic sensibility matched my desired surgical results -- physique appropriate and naturally appearing -- was paramount, and Dr. Parikh was ideal. My consultations were so enjoyable. He is an excellent communicator, whose compassion and genuine interest in his patients is evident. He always took the time to understand my individual needs. During my time as his patient, I felt completely comfortable recommending him to friends and family. I will always be thankful to him for providing such a positive and stress-free surgical experience." - C.B.
Breast Augmentation Round Saline Implants. "When I went to the doctor for a consultation, I was nervous. I had wanted this procedure done since I was in middle school. I finally talked my mom into taking me to a doctor to discuss a breast augmentation. I talked to Dr. Parikh and made my appointment for after my 18th birthday. After talking to him, I wasn't nervous anymore -- I was excited. A few weeks later, I went in for my surgery and came out with a full C cup -- just what I wanted. I was originally an A cup. I asked Dr. Parikh to make my breasts bigger but without making me fake looking and disproportional. My new breasts fit my body correctly and look natural. After the surgery, he called me that night to check up on me. The incisions are healing nicely and my boobs look great! I am so pleased with the work he did. He never rushed us or made me feel nervous. Thank you so much for the work you did Doctor Parikh! - H.S.
Mini Tummy Tuck. "I had lost a considerable amount of weight and had excessive hanging skin on my abdomen. I wanted a tummy tuck. After being evaluated by a leading cosmetic surgeon in Nashville, TN, I was not sure if I wanted to have the procedure. I felt uncomfortable and felt that the surgeon seemed to lack in bedside manner. Upon first meeting Dr. Parikh, I was instantly comfortable. He is very concerned with the comfort of his patients. He answered all of my questions and even gave me his cell phone to call if I had more. I was so comfortable with him that I scheduled my surgery right away. The surgery went great. I had zero complications. My pain was managed very well. I had been worried about the surgical drains but that was easy to manage as well. Dr. Parikh checked on me often after the surgery and when I did have questions he responded immediately. I am two months post op now and am so pleased with the results. I would go to him again in a second!" - M.A.
Breast Implant Exchange to Silicone & Breast Lift. "I am 5'9" with a long torso.  When I was 22 years old, with AAA or basically nonexistent breasts, I had a Breast Augmentation with 350cc saline implants on top of the muscle. The implants gave me a full C cup.  I was thrilled and it was the best decision I have ever made.
Fast forward 28 years and two children later, my breasts had fallen and my long torso looked very flat on top.  After meeting with 6 different surgeons, I was told that I had two options.  One was to replace the original implants with larger implants.  The second, and more costly and riskier was to replace the implants and have a breast lift.
I dropped the idea altogether as the cost didn't seem worth it when I could just wear a heavily padded bra that pushed my breasts back to their original position.
Fast forward another couple of years and I wanted to revisit the idea.  Although my implants didn't show any deterioration, I felt like I didn't want to get any older and HAVE to replace them.  I found Dr P through an email from one of the offices I had researched for another procedure.
I met with Dr P and he suggested that I have the implants replaced and a breast lift.  I explained my hesitation regarding the healing time and additional cost for the breast lift.  He understood and agreed that he could just do the replacement but wanted me to understand that the outcome may not be as desirable.
After a few more visits I felt so comfortable that I agreed to allow Dr P to make the final decision on the operating table.  He agreed to start with just the implant revision and determine if that was sufficient.  If not, I gave him permission to perform the breast lift too.
In the end he performed the breast lift in addition to replacing my implants and I am nothing but thrilled all over again!!  My breasts look amazing – better than I ever thought they could!  I now have 650cc Silicone implants and I love them.  I realize now that the cost was so worth it.  Dr P did an incredible and immaculate job! In summary, I would recommend Dr P to anyone for any area of his specialty. He's an enthusiastic doctor who is a perfectionist, and quite particular about his work – traits you definitely want in your plastic surgeon.  In addition, he is very attentive and has a great bedside manner.  Finally, and maybe most importantly, he is proactive – he will listen to what you want and then let you know how he can make it happen.  His team is also wonderful and so supportive! " - M.M.
Dr. Young's Testimonials
Thanks for spending the time to get to know us. Below you will read some reviews | testimonials for our Doctors. Some are done for Dr. Philip Young and some are for Rikesh Parikh our Facial Plastic Surgeon and Body Plastic Surgeon.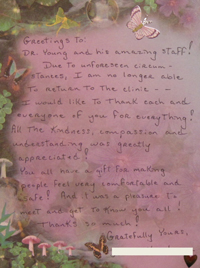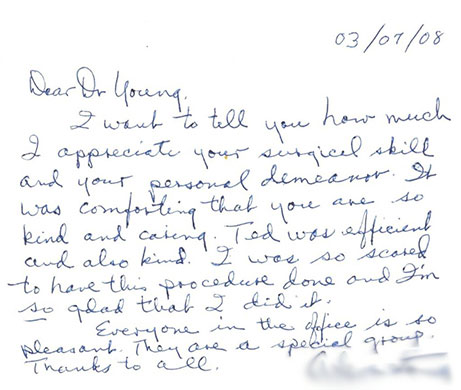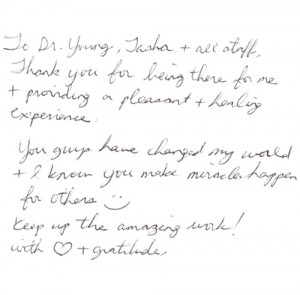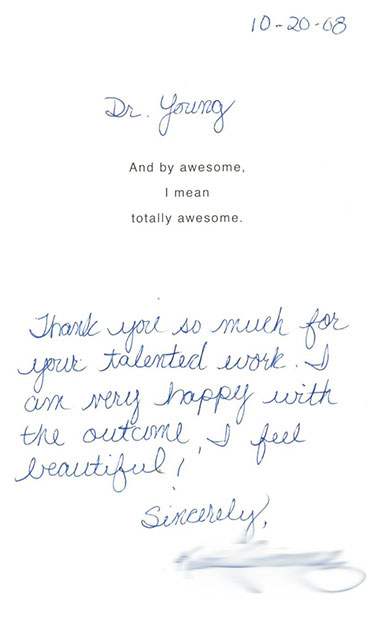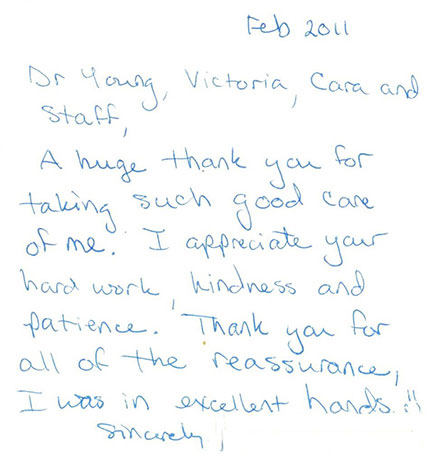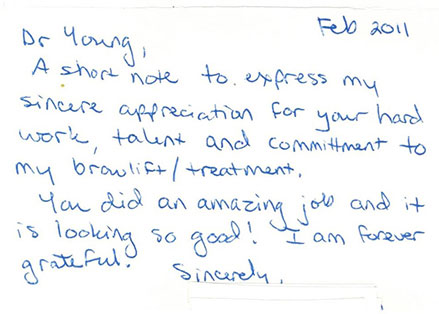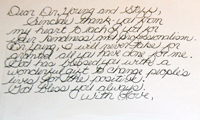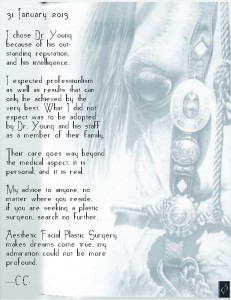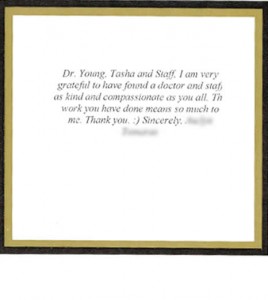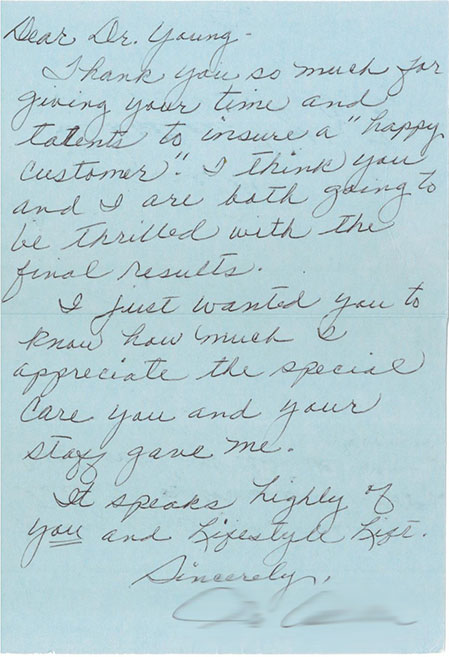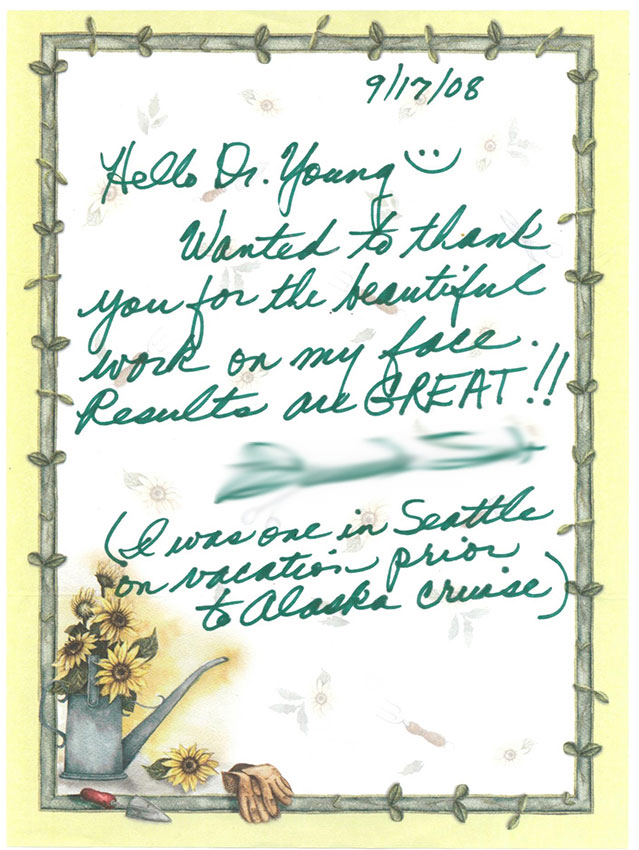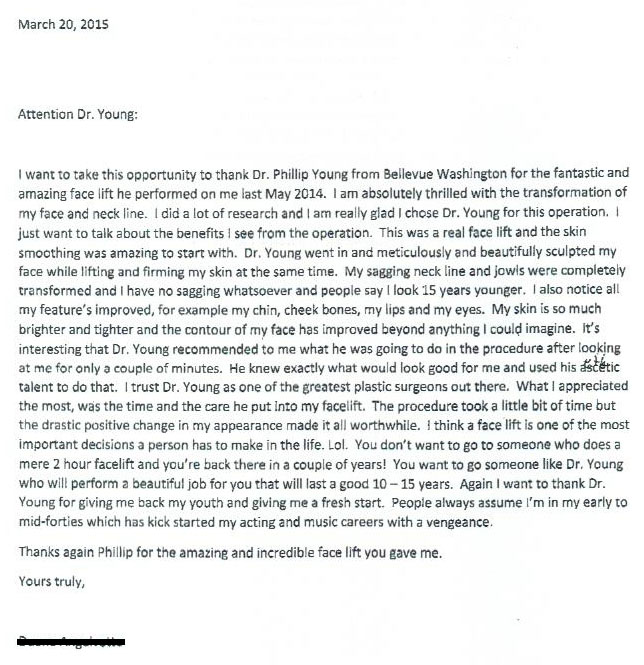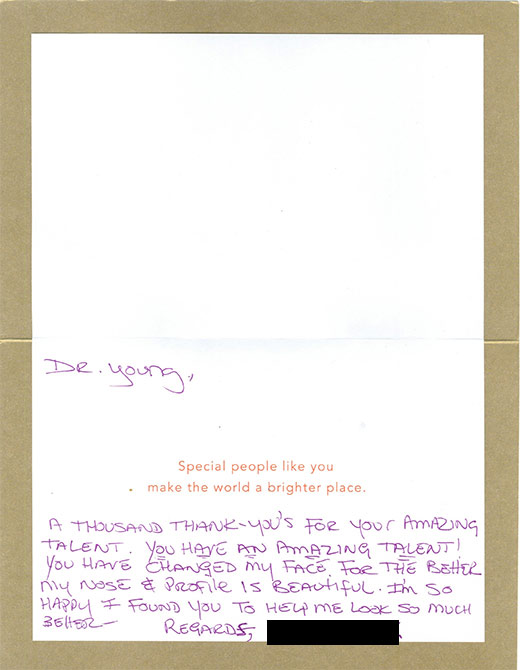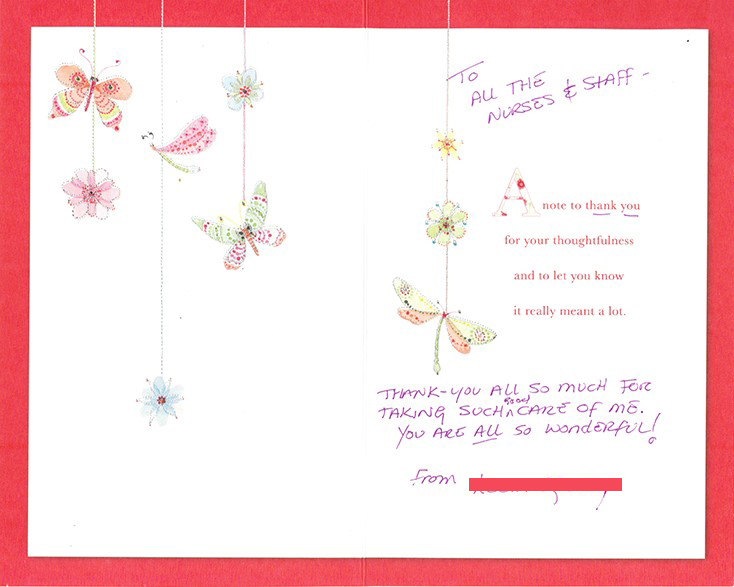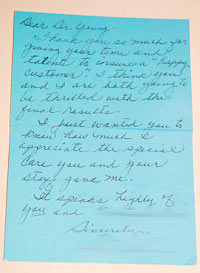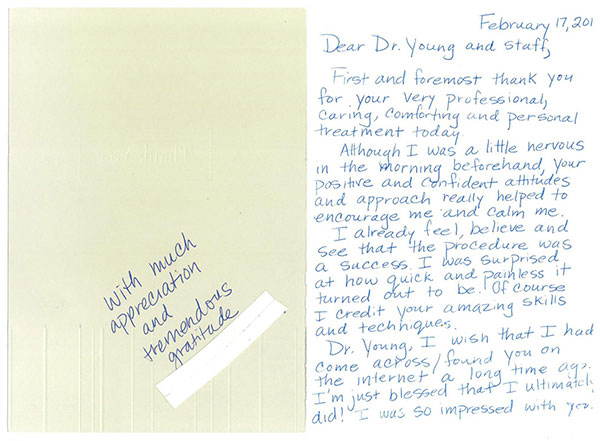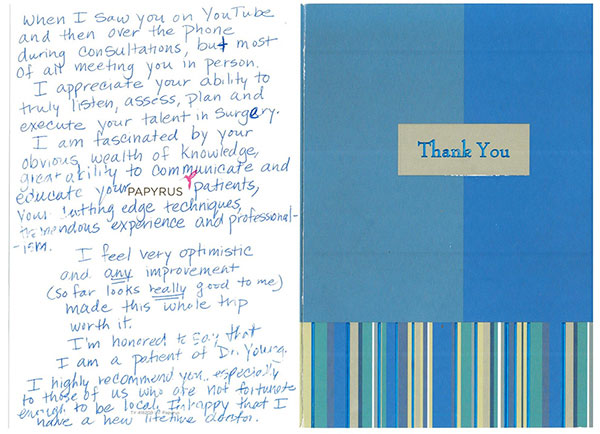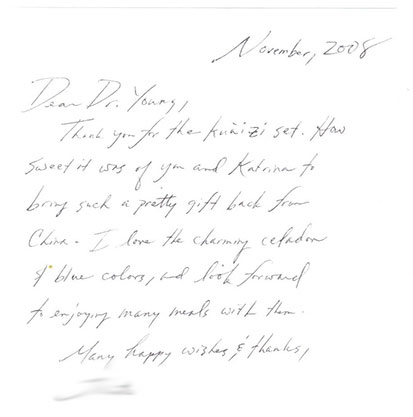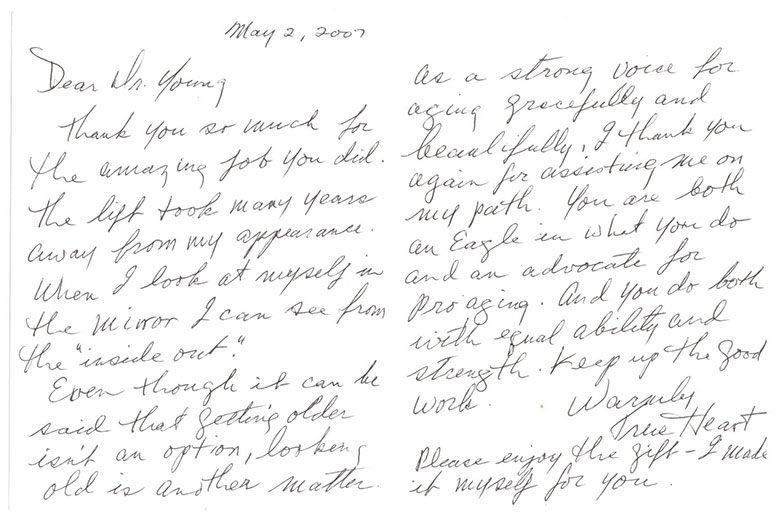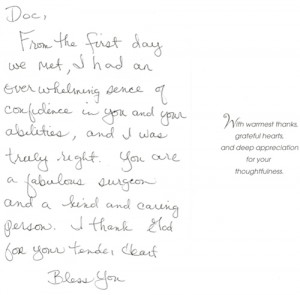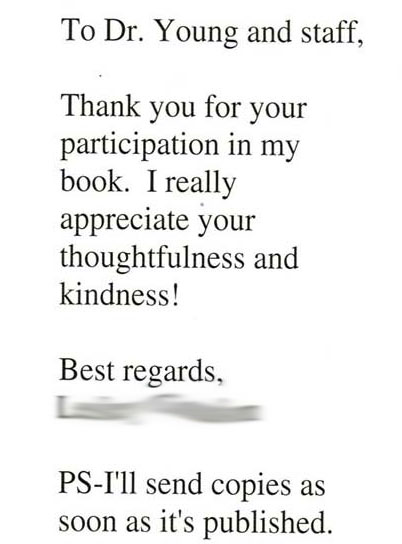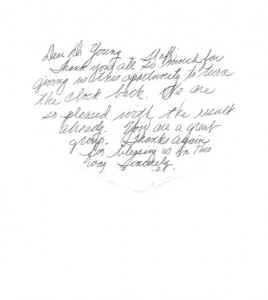 Primary Breast Augmentation
Rikesh Parikh MD, Aesthetic Facial Body Plastic Surgery
"Highly recommend to anyone that is looking for a good plastic surgeon!"
View all Google reviews

Note: Individual results may vary. Images do not constitute a promise or representation of any particular outcome or experience.
Rikesh Parikh MD, Aesthetic Facial Body Plastic Surgery
1810 116th Ave NE #102, Bellevue, WA
x
Philip Young MD, Aesthetic Facial Plastic Surgery PLLC  
"My treatment for acne scars went very well and have seen some good improvement."
View all Google reviews
Philip Young MD, Aesthetic Facial Body Plastic Surgery
1810 116th Ave NE #102, Bellevue, WA
x
Hear Meghan's Experience