Accreditation
Accreditation of Aesthetic Facial Body Plastic Surgery of Bellevue | Seattle
The Accreditation Association for Ambulatory Health Care is a private, non-profit organization formed to assist ambulatory health care organizations improve the quality of care provided to patients. They are the leader in ambulatory health care accreditation currently accrediting almost 5,000 organizations. They are special because they use active health care professionals to perform the accreditation survey. Their surveyors are experienced medical practitioners who bring a professional understanding to this process that they say gives their process a more "real world" feel. This peer-based survey process, along with their excellent education programs and industry-leading research abilities, set them apart from all other accreditation organizations. Accreditation from AAAHC helps ambulatory care centers like ours comply with nationally-recognized standards of patient care. Their accreditation is recognized by third party payers, medical societies, state and government agencies. Most importantly, it provides reassurance for our patients to know that our organization provides quality health care.
Here is Aesthetic Facial Plastic Surgery's letter of Accreditation by the AAAHC: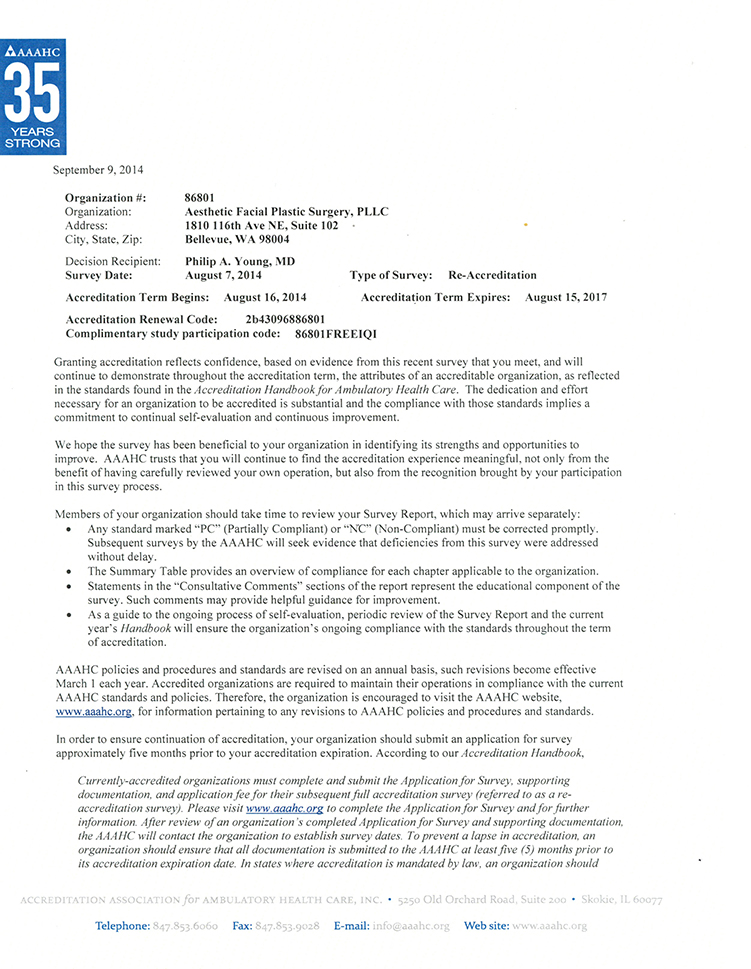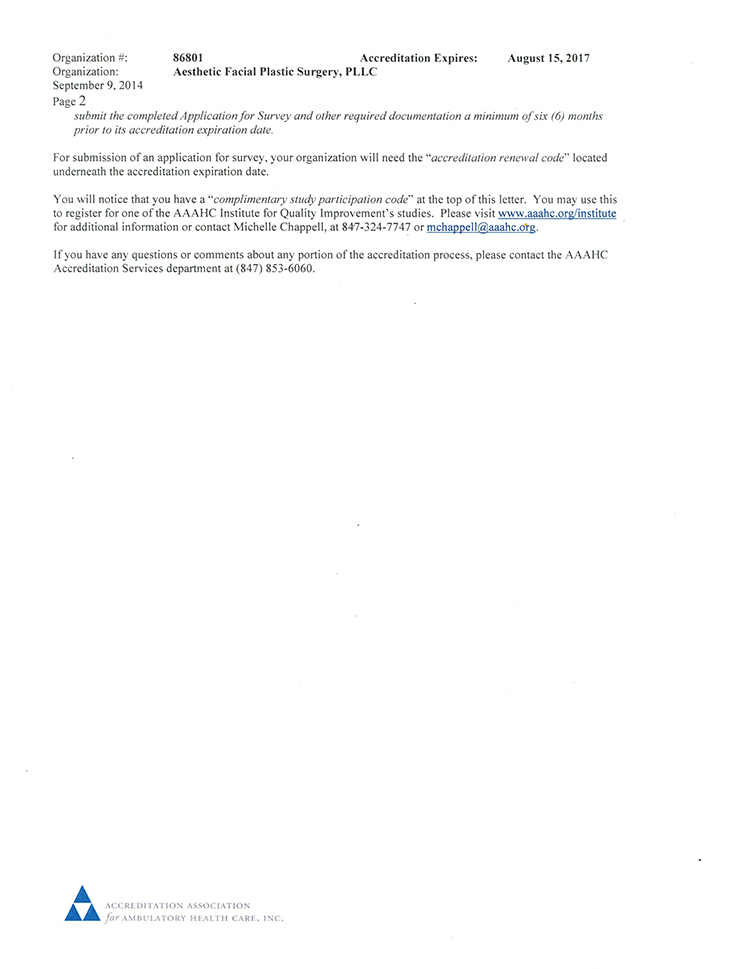 We want the best for you. Dr Young always maintains, as much as possible, an open door policy to help people. Even if you were to decide to go to another doctor for the same procedure, Dr Young would always welcome you to email or call our office anytime for help.
Primary Breast Augmentation
Rikesh Parikh MD, Aesthetic Facial Body Plastic Surgery
"Highly recommend to anyone that is looking for a good plastic surgeon!"
View all Google reviews

Note: Individual results may vary. Images do not constitute a promise or representation of any particular outcome or experience.
Rikesh Parikh MD, Aesthetic Facial Body Plastic Surgery
1810 116th Ave NE #102, Bellevue, WA
x
Philip Young MD, Aesthetic Facial Plastic Surgery PLLC  
"My treatment for acne scars went very well and have seen some good improvement."
View all Google reviews
Philip Young MD, Aesthetic Facial Body Plastic Surgery
1810 116th Ave NE #102, Bellevue, WA
x
Hear Meghan's Experience