Calf Augmentation Seattle Bellevue
Calf Implants | Fat Transfer | Calf Enhancement
By Plastic Reconstructive Surgeon, State University of New York & Vanderbilt Trained Worthington B. Shenck Awarded Rikesh Parikh M.D.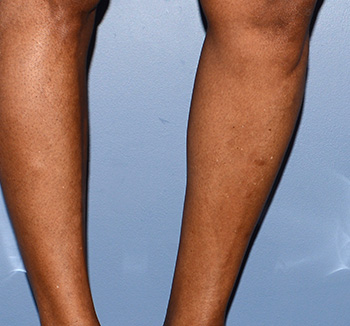 Before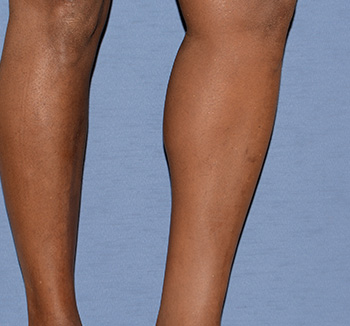 After
Note: Individual results will vary. Images do not constitute a promise or representation of any particular outcome or experience.
Note: Individual results will vary. Images do not constitute a promise or representation of any particular outcome or experience.
Our Featured Calf Augmentation | Calf Implants | Calf Enhancements Testimonials for Dr. Rikesh Parikh

"I was always ashamed of my skinny calves and six weeks ago I decided to do something about them, so I google for a Plastic surgeon who did Calf implants..I was fully convinced that I should have the calf implant surgery done by an appropriately qualified plastic surgeon like Dr Parikh..Now I feel confident to show them off in shorts and swim suits." - S.K.
"From the moment I met Dr. Parikh, I knew I was in good hands. He was warm and engaging, and he listened to my concerns.. I am willing to fly from Nashville to Seattle if ever I need cosmetic surgery again."
Click here to see more Testimonials for Dr. Rikesh Parikh
Calf Augmentation is a procedure performed that increases the size and/or shape of the calves. The procedure is performed in both males and females. Calf augmentation surgery may be performed as a reconstructive or cosmetic procedure. Disease or injury can result in calf muscle atrophy or deformed calf shape. Sometimes, calf muscles will not develop to the level some patients wish. For example, a patient that has been working out their calves routinely and just can't bulk them up to the desired look. Calf augmentation will not enhance the power of the muscle or improve function. 
Some patients are born with smaller calves and despite aggressive exercises targeted to the calf muscles they simply do not respond to this routine.
Calf Muscle Anatomy
The calf muscles otherwise known as gastrocnemius muscles, lie beneath the skin and fascia. There are 2 heads to the calf muscles (gastrocnemius); the medial head which is larger and lies towards the inside (medial) of the leg, and the lateral head which is smaller and lies towards the outside (lateral) of the leg. These two heads join along with the soleus muscle form the Achilles tendon which then attaches to the heel and allows for plantar flexion of the ankle.
Men tend to have larger and longer calf muscles than women. Men usually want a bulkier calf, while women may want calf enhancement for shaping purposes. Calf augmentation can not only add bulk to the calf area but also increase fullness and shape to the inner (medial) or outer (lateral) leg.  
How is Calf Augmentation Surgery Performed?
Implant – based: A solid silicone implant is placed over the calf muscle and below the fascia of the leg. This may be one piece of silicone or two separate pieces. The incisions are placed on the back of the knee general hidden in the creases.
Fat – based or grafting: The augmentation is performed by harvesting fat by liposuction from a different area of the body ie. belly, thighs or back etc. this is then transferred by injection to the calf areas. This enhances the area where the fat is placed. In general the fat is injected into the muscle belly and above the muscle.
It is important to see a surgeon with knowledge of the anatomy of the area and fat grating or transfer techniques. All of this can affect your results and safety. At the time of your consultation Dr. Parikh can go over in detail with you regarding the anatomy of the area and different techniques used.
How much does Calf Augmentation surgery cost?

The total cost of surgery usually includes 3 main components;
1. Surgeon's fee
2. Facility/Hospital fee and
3. Anesthesia fees.
Fees may be given to you as separate or all included.
Price for procedures can vary based on many factors.
How do I prepare for Calf Augmentation surgery?

Safety is the number one priority with any surgery. In preparation for your surgery you should have your expectations and desired outcomes set, your medical and surgical history reviewed as well as any medications you are taking. All this is completed during the consultation with our Plastic Surgeon Dr. Parikh. Most importantly medications that thin your blood can increase bleeding risk during or after your surgery. Some over the counter medications or herbal medications may also contribute to blood thinning and increase bleeding risk. During your consultation, these medications will be reviewed and discussed in more detail with regards to stopping them. Sometimes, these medications may involve consulting your primary care provider on whether this is safe to do or not.

What is the postoperative care after Calf Augmentation surgery?

After your surgery, our plastic surgeon Dr. Parikh will contact you and keep a close follow up during the initial phase. Instructions regarding activity restrictions, wound care, and postoperative medications will be reviewed with you in detail. Monitoring of your progress after surgery is very important. Complications although uncommon can occur early or later in the postoperative course. Postop care differs between fat transfer calf augmentation and implant augmentation. In general, the downtime with fat transfer is less and has a quicker recovery. We encourage patients to contact us immediately if there are any concerns after surgery.
What are the possible complications after Calf Augmentation surgery?

Bleeding
Infection
Wound breakdown with implant – based technique
Extrusion of implant and infection
Altered sensation to the area
Contour irregularity
Seroma
Fat necrosis with fat grafting technique
Asymmetry
DVT
Compartment Syndrome
Risks of the procedure are outlined above and will be discussed with you in detail at the time of your consultation. Our Plastic Surgeon Dr. Parikh encourages you to have questions ready and is always available to answer questions regarding your safety in terms of procedure and anesthetic risks.
Primary Breast Augmentation
Rikesh Parikh MD, Aesthetic Facial Body Plastic Surgery
"Highly recommend to anyone that is looking for a good plastic surgeon!"
View all Google reviews

Note: Individual results may vary. Images do not constitute a promise or representation of any particular outcome or experience.
Rikesh Parikh MD, Aesthetic Facial Body Plastic Surgery
1810 116th Ave NE #102, Bellevue, WA
x
Philip Young MD, Aesthetic Facial Plastic Surgery PLLC  
"My treatment for acne scars went very well and have seen some good improvement."
View all Google reviews
Philip Young MD, Aesthetic Facial Body Plastic Surgery
1810 116th Ave NE #102, Bellevue, WA
x
Hear Meghan's Experience